Integrated Real Estate Information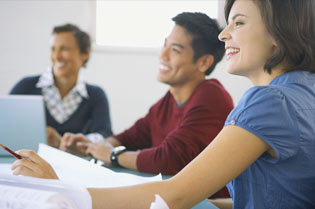 ServiceLink, is the premier provider of origination- and default-related products and services to the mortgage and finance industries nationwide, including appraisal, valuation, flood certification, asset management, sub-servicing field services, property preservation, default title services and more. ServiceLink blends the right mix of experience and technology to simplify the default process, support loss mitigation efforts, and help our clients mitigate risk and gain processing efficiencies that reduce operating costs and drive value throughout the life of the loan. Through its predecessor companies, ServiceLink has been providing transaction services to the mortgage industry for more than 47 years and has transformed how lenders and servicers do business by providing integrated mortgage solutions for the origination and default servicing markets.
NHDirect is a product provided by ServiceLink National Flood, LLC. (SLNF), one of the largest and most experienced flood certification vendors. As the industry leader in technology and service, SLNF is uniquely positioned to meet our customers' needs across all business lines. Our NHDirect product offers customers a full suite of services, including all required state-mandated hazard disclosures and supplemental hazards such as Radon gas exposure, Airport influence areas, Megan's law disclosures, and Military ordinance. Additional products such as Tax and Environmental data are available as an add-on to the NHDirect report.
Premier Customer Service
Committed to being the most responsive disclosure firm in the industry, NHDirect has made customer service the primary focus. In addition to standard services, such as tracking orders and providing technical support, NHDirect offers a customer friendly website, allowing for credit card payments, corrections and e-mail functionality.
Flexible Connectivity Options
NHDirect makes the Disclosure order and delivery process simple and efficient. We offer a variety of convenient as well as customized ordering options, including Internet applications and EDI connections.
Security
SLNF has established a world class data center in Dallas that meets or exceeds industry standards for both physical and network security.
Physical Security
Redundant UPS systems
FM200 gas fire suppression system
In-room, redundant environmental controls
Extended run time generator
Restricted access and video surveillance
Network Security
System compliant with SOX, GLB requirements
Redundant high-end Cisco Systems perimeter firewalls
24/7 intrusion detection/prevention
Critical customer data protected through encryption, secure FTP, HTTPS interfaces
Internal and external audits regularly performed